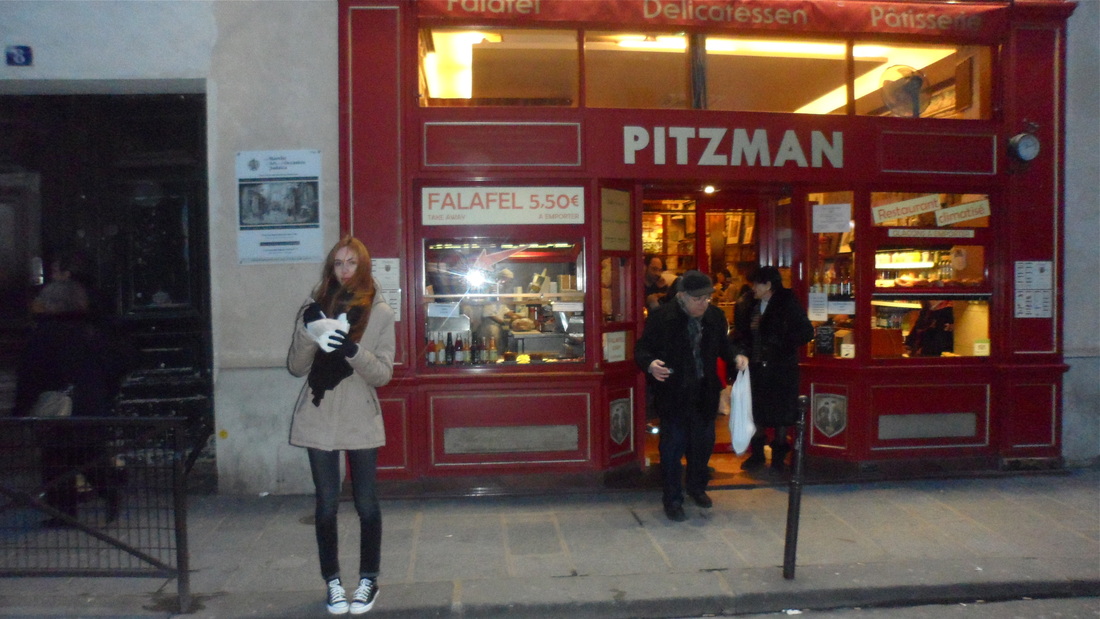 Even though the French don't seem to care very much about American football, I didn't forget that today is the Superbowl! I haven't seen any nachos or chilli around here, but I think I managed to make up for it with an amazing Gerard Mulot chocolate macaron and a falafel from Pitzman. Bonus! Pitzman's colors are the same as the 49rs. : )

Tonight was my first time going to Pitzman, actually, and I loved it. It's just around the corner from the really famous falafel places (L'As Du Fallafel and Mi Va Mi), but it felt much more local. I ordered at the window, but the restaurant was packed. Anyway, that falafel was absolutely delicious ... the actual falafel balls were the doughiest and possibly the best that I've tasted, and the pita was thick and crunchy, in a good way. Mostly what I liked, though, was how unpretentious the whole place felt. So refreshing. : )

Eat some nachos for me! And go 49rs!